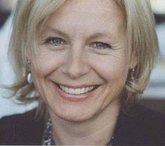 "Man has the key of life in his own hands, if only he knew it."
Hazrat I. Khan
Counselling and Psychotherapy with Eva-Maria Riegler near Paddington, West London
DUE TO COVID RESTRICTIONS SESSIONS ARE ALSO AVAILABLE ONLINE
We can all go through periods of instability, worry and inner turmoil. Such periods of crisis and transition can bring with them deep anxieties and intense emotions that concern us. Our inner fears can make us feel helpless, paralysed or permanently discontent with life. This is when we often entirely lose touch with our true self and become reduced to our fears, tensions and worries. Most people experience emotional problems at some stage in their life and need to come to terms with pain, loss or disappointment. Often this can be resolved without outside help. Sometimes, however, the difficulties persist causing unhappiness in relationships and at work, or lack of meaning or direction in life.
My role is to provide a safe atmosphere where you can explore any difficulties in an open way and get in touch with all aspects of who you are and connect back with your fundamental healthiness and balance.
Attitude of Care
The foundation of this process lies in a deeply held attitude of care towards and un-conditional acceptance of the person embarking on this journey. My primary task is to create a trusting relationship in which you can feel wholly accepted and understood.
I am bound by the ethical framework for good practice of the UKCP (United Kingdom Council for Psychotherapy) and BACP (British Association for Counselling and Psychotherapy).
Typical reasons why people seek Counselling or Psychotherapy?
We may feel depressed or think everybody else seems to know what life is about and how to enjoy it except us.

We may be lacking direction or feel stuck and unable to decide which life choices we should make.

We may be unhappy in our relationships or at work.

We might fear to step out of our comfort zone and make changes in our life.

We might experience always being left out or cheated, overlooked, manipulated or treated unfairly by others.

We might be scared of intimacy and commitment in relationships or fear to end up alone.

We may fear having children or not being able to have them.

We might fear making mistakes, or ageing, dying, living alone, loosing financial
security, rejections, asserting ourselves or loosing a loved one.

We might have been traumatized by psychological, physical or sexual abuse.

We might be struggling with divorce or the loss of our job, home or health.
What I offer
I offer help at times when life can seem overwhelming, directionless or desperate and am committed to providing Counselling and Psychotherapy in a safe, confidential and non-judgemental space where you can explore and release difficulties you might experience.
Change
Change on a deep level can be a challenging and at times frightening experience. We might feel alone with our problems and not know where to turn. Counselling and Psychotherapy offers support and guidance on this journey so that you can make your way through the darker and stormier parts of crises and discover what lies beyond.
Exploration
I view Counselling and Psychotherapy as a journey inward where we can safely explore all aspects of ourselves:
For example the masks we have developed to function in the world.
The social roles we were given and we so often mistake for our whole self.
Our deeper self and higher potentials, which we often have not been given the chance to become aware of or develop.
The part of us that is loving, joyful and creative, powerful and full of life-enhancing qualities.
And also our Lower Self, 'the little me', which is often fearful, angry, powerless and wounded, weary of life and pessimistic.
Self-Acceptance and finding meaning
Contrary to common prejudices, engaging in psychotherapy or counselling is an act of self-respect, bravery and self-care and shows that a person is taking responsibility for their life. In so doing transformation is possible. Psychotherapy and counselling offer us a return-journey, back to where we once departed, to our true innermost self. I believe we all have a unique purpose and finding it is a primary task of therapy.

Where to find me?
I usually practice in Maida Vale, near Paddington, in West London, providing Counselling and Psychotherapy at the Centre for Counselling and Psychotherapy Education, within easy reach of Central London, Queen's Park, Kilburn, Bayswater, Notting Hill. BUT CURRENTLY ALL SESSIONS ARE ONLINE.
Further Information & Appointment booking
For further information, to book an appointment or to discuss whether Counselling or Psychotherapy could be useful for you please do not hesitate to call me on 07880 793519 or send an e-mail
click here to e-mail me
. I will endeavour to get back to you within 24 hours.